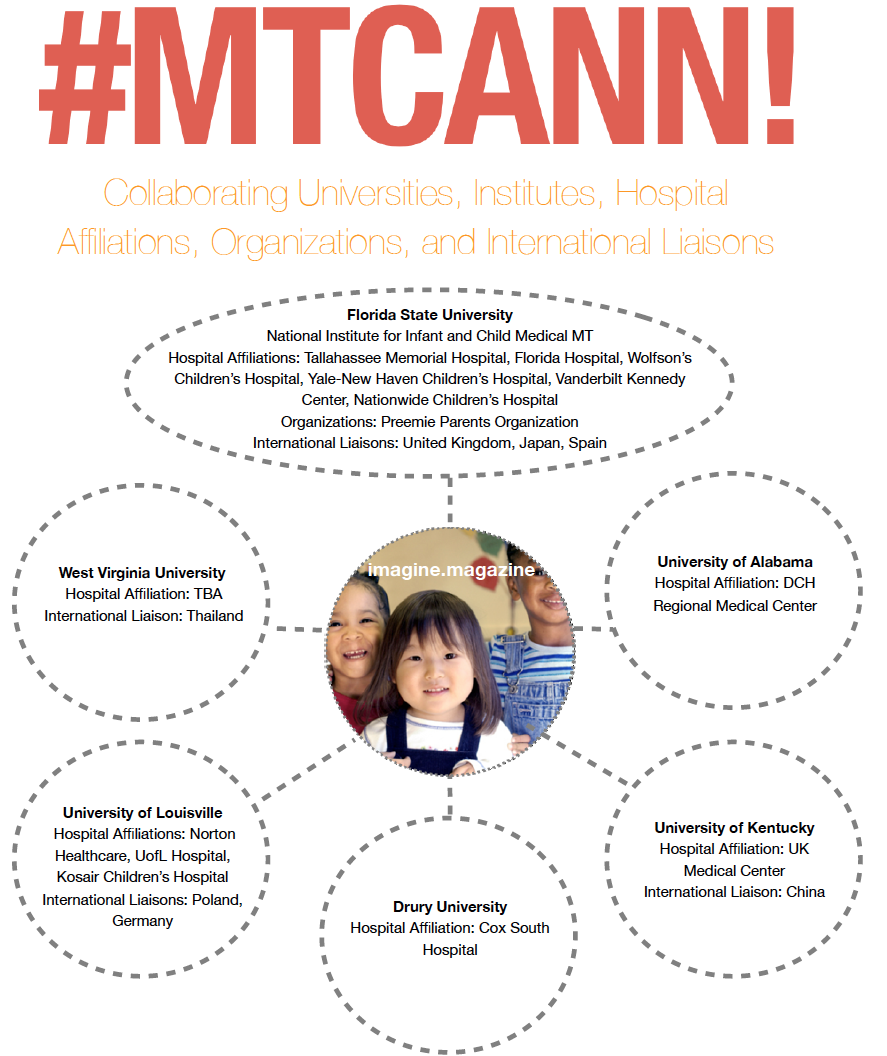 Music Therapy Children's Advocacy and Neurodevelopment Network

A collaboration between universities, institutes, hospitals, organizations, and international liaisons initiated by Dr. Jayne Standley, Florida State University.
Primary Gols:
to improve care and welfare of children by disseminating accessible, evidence-based information and assistance through web-based tools and social media.
to generate sustained research on selected topics with multi-site studies, replication, clinical applications, and cost-benefit analyses conducted by individual researchers or like-minded persons forming coalitions.
to identify and support focused lines of research across diverse clinical areas.
to develop a national clinical database for specific patient areas.
to create evidence-based procedural manuals, curricula, and training programs that fit service delivery models of specific agencies (e.g., medical, developmental, palliative) addressing patient problems, evidence-based music therapy procedures, methods for implementing procedures, expected outcomes, and cost-benefit analyses of clinical use.