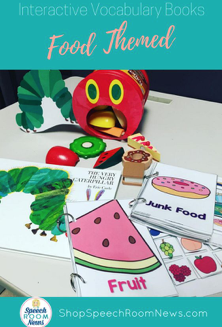 The Very Hungry Caterpillar
This prop can address numerous therapeutic goals such as object identification, impulse control, turn-taking, fine motor movements, and literacy and can be used with young children with various abilities.
Scott Sams, MTS
Louisville, KY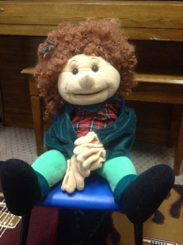 Molly O'Malley
Inspired by a conference presentation, I found this Folkmanis puppet on eBay. She has individual digits on her hands, making her great for fingerplays, and a tongue in her mouth that wiggles. Children love Molly O'Malley, and she is especially great for children with Autism Spectrum Disorder (ASD) who may interact with her more easily than a live person.
Dana Bolton, MEd, MMT, MT-BC
Murfreesboro, Tennessee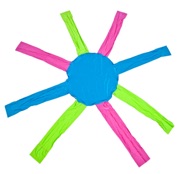 Octaband
I think the Octoband is a wonderful prop for early childhood music therapy groups. It is brightly colored, stretchy, and easily cleaned. I use it with parent-child groups and pre-school aged children (3-5 yrs) with their teachers and aides. There are several components of the Octoband that make it a great tool to use clinically. If awareness of personal space is a goal for the group, then use the direction "Keep the pink circle up!" This helps everyone to be aware of the tension in their "arm" and their distance from one another. If grasping is a concern, take a look at the end of each arm—there is a loop for each child to hold onto.
Carol Ann Blank, LCAT, LPC, MMT, MT-BC
Princeton, New Jersey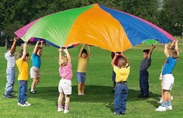 Parachute
I love to use colorful parachutes. I have three sizes depending on the size of the group. The one that I use most is for 6-8 children from Lakeshore Learning Center. Parachutes are great for gross motor play, group cooperation, following directions, teaching up/down/around, color recognition, and good plain fun.
Lillieth Grand, MS, MT-BC
Tualatin, Oregon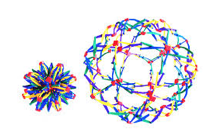 Hoberman Sphere
This colorful expanding and contracting ball can be used to address turn-taking and and gross motor skills. The Hoberman Sphere can also be used to teach color identification and prepositions (i.e., in and out). As children enjoy playing with the Hoberman Sphere, it is a great prop for music therapy practice and beyond.
Railianis Batista, MTS
Louisville, KY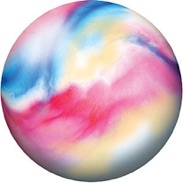 Rubber Ball
My favorite props to use are medium to small sized rubber balls. They can be used in passing games for social interaction and taking turns. Also, they are helpful for eye contact and hand-eye coordination.
Carrie Friddell, MT-BC
Nashville, Tennessee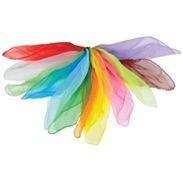 Scarves
Scarves are my favorite prop in early childhood. I use them for peek-a-boo games to encourage social interaction, and we blow on them to work on breath support.
Alana Seaton, MMT, MT-BC
Knoxville, Tennessee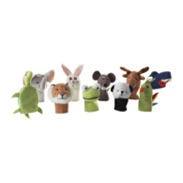 Finger Puppets
I like to use tiny finger puppets. I got a ton of them at IKEA several years ago for about 75 cents apiece. I like to do fingerplays and variations on "Five Little Monkeys" and "Where is Thumbkin."
Jaley Montgomery, MT-BC
Cape Girardeau, Missouri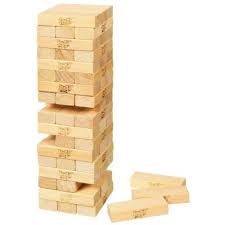 Jenga
I like to use a Jenga game with individuals or groups in a variety of ways. For example, have numbers on the back of the blocks for number identification. When it is the child's turn to choose the next block in the tower, he or she has to first identify the number and then play on an instrument that many times.
Rachel See, MT-BC
Austin, TX

Puppy Hugs Sensory Toy
This toy is so cute and an awesome way to provide proprioceptive input for children. The weight allows children to get the sensory information that they need. Puppy Hugs can be used in the middle of an episode to promote on-task behavior and encouragement. There are a variety of animals available if your child isn't a dog person.
Megan Campbell, MTS
Louisville KY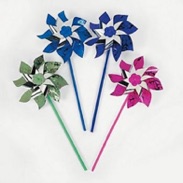 Paradise Part Wheels
I like to use pinwheels with songs like "Blow the Man Down" to work on oral motor skills and breath control.
Allison Kerr, MT-BC
Nashville, Tennessee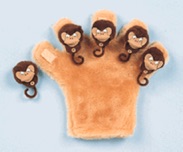 Monkey Mitt
My favorite prop is the Monkey Mitt. I use it with the song "Five Little Monkeys." During the song each child gets to be the alligator. They come up with a castanet and grab one monkey off of the monkey mitt.
Kevin Bolton, MT-BC
Murfreesboro, Tennessee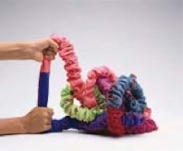 Elastablast
I use the Elastablast with songs to promote social interaction among children with ASD and other disabilities. We can work on passing to a neighbor, color identification, body part identification, and position words.
Wendy Zieve, MA, MT-BC
Seattle, Washington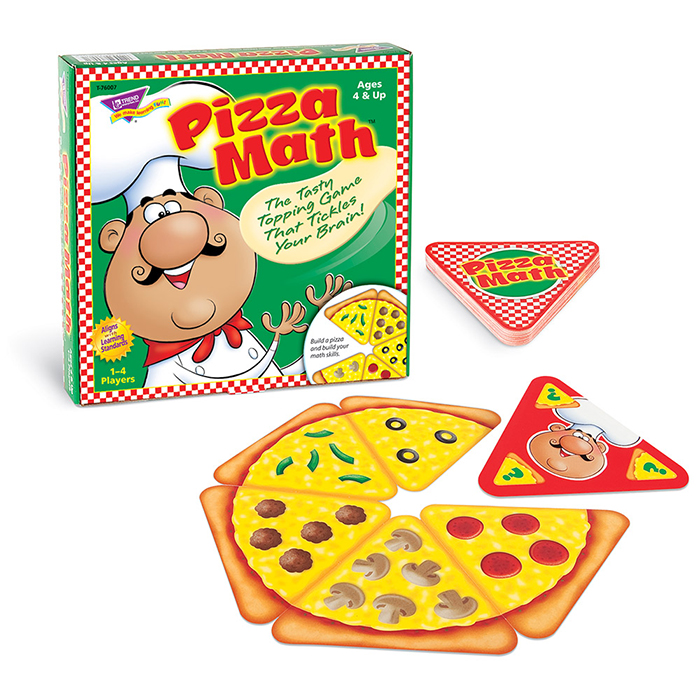 Pizza Math™
This educational game that consists of a small "pizza box" full of 48 cardboard slices can be a valuable tool to use in early childhood music therapy sessions. Each slice represents 1/6 of a fill pizza, has various toppings depicted in number 1 through 6. In both individual and group context, Pizza Math™ can be used to address goals such as improving early math skills, turn taking accuracy, or fine motor skills. It can also be adapted into a pizza-themed schedule board.
Holly Hankin, MTO
Louisville, KY