The Way I Feel by Janan Cain describes and validates the range of emotions children often experience on a daily basis. Normalizing these feelings and introducing healthy coping skills can be beneficial for children of all abilities. Expressing the emotions describes in the book through music can be a great outlet for them.
A'Marie Rust, MTS
Louisville, KY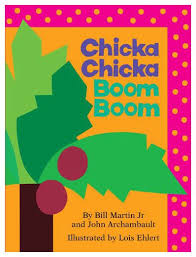 One of my favorite books to use with the early childhood population is Chicka Chicka Boom Boom by Bill Martin, Jr. and John Archambault, illustrated by Lois Ehlert. The book promotes letter identification and can easily be paired with instrument play (I especially love to use boomwhackers) to encourage direction following. There are also a number of songs that can go along with the book!
Madison Whelan, MTI
Louisville, KY

My favorite children's book is Animal Bop by Jan Ormerod and Lindsey Gardiner (Authors). I like it because it has large, beautiful illustrations and addresses expressive language and gross motor movements while encouraging dancing to music.
Joni Pappas, MA, MT-BC
Huntington, WV

I am a fan of The Little Ladybugs by Melanie Gerth (Author) and Laura Huliska-Beith (Author) as it allows for counting, and tactile stimulation. A great book for spring with beautiful illustrations.
Michelle Kennemer, MT-BC
The Colony, TX

I Love You Forever, written by Robert Munsch and illustrated by Sheila McGraw is a predictable story, which can be sung in lullaby style.
Anna Robinson, MT Student
Bloomington, IL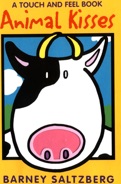 Animal Kisses by Barney Saltzberg is an interactive book. It encourages making animal sounds and offers opportunities for tactile experiences.
Becky Wellman, Ph.D., MT-BC
Itasca, IL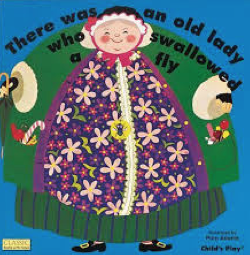 There Was an Old Lady Who Swallowed a Fly tells the story of an old woman who swallowed increasingly large animals, each to catch the previously swallowed animal. A song going along with the story can be used to address sequencing. It can also provide opportunities for choice-making as the children decide what the old lady swallowed. I still enjoy this book as an adult!
Morgan Smallwood, MTS
Louisville, KY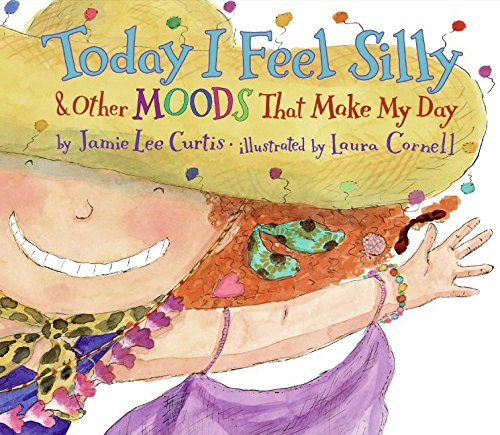 Today I Feel Silly – And Other Moods That Make May Day is great for emotional identification with young children. It illustrates and decribes basic emotions in various daily life situations and has a face at the end that can be decorated to display an emotion.
Bailey Carter, MT-BC
Louisville, KY

I like Kitten's First Full Moon by Kevin Henkes (Author and Illustrator) for gross motor sequencing and its emotional content. The book includes pleasant black-and-white drawings.
Dorothy Denton, MT-BC
Mansfield, OH

My all-time favorite book is is Brown Bear, Brown Bear, What Do You See? by Bill Martin (Author) and Eric Carle (Illustrator). It has wonderful illustrations and includes repetition, sequencing, and basic cognitive concepts. The book is easily set to music.
Ruthlee Adler, MT-BC
Bethesda, MD

The Music Together Singalong Storybooks pair great illustrations with great songs. One of my favorites is One Little Owl. This book can address basic counting skills and animal identification and sounds, and the crash at the end is fun for everyone! Each book comes with a code for a free song download and includes the sheet music and activity suggestions. All of them are available as board books or hardbacks.
Dana Bolton, MEd, MMT, MT-BC
Murfreesboro, Tennessee

It's Okay to Be Different by Todd Parr is a great book to use in any childhood setting. It subtly delivers the message of acceptance, understanding, and confidence and addresses concepts like body size, race, and disability. This colorful, child-friendly read is a great way to get children to recognize differences and understand how amazing those differences are.
Mea Ward, MTS
Louisville KY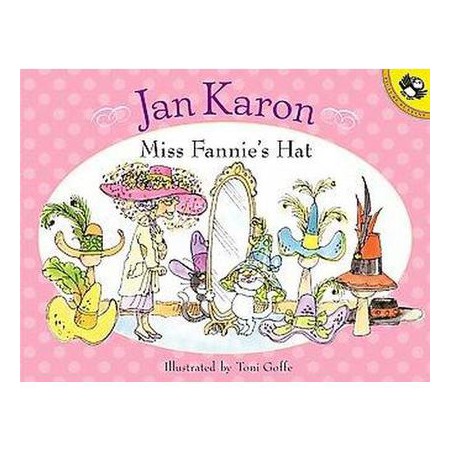 I love using the book Miss Fannie's Hat by Jan Karon! It's great for a wide range of ages and addresses so many goal areas, including academics, social/behavioral, spiritual, and healthy relationships. I have used the book as part of several spring themed session plans for children with Autism Spectrum Disorder and it has always been a great success!
Emma Powers, MTI
Louisville, KY

Mortimer by Robert M. Munch (Author) and Michael Martchenko (Illustrator) is one of my favorite books. I use it in my music therapy sessions for sequencing, turn taking, and following directions.
Julia Lundquist, MT-BC
Minneapolis, MN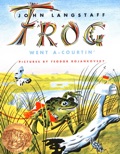 John Langstaff's The Frog Went A-Countin' is my favorite book. It encourages expressive language and can be adapted to music. The illustrations by Feodor Rojankovsky are colorful and inspiring.
Carole Thomas, MM, MT-BC
Woodbridge, VA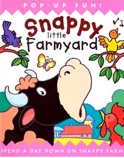 I like any of the Snappy Pop-Up books. Snappy Little Farmyard: Spend a Day Down on Snappy Farm by Dugald Steer (Author) and Derek Matthews (Illustrator), for instance, is a good one. It includes elements of surprise, which children love, and the story lends itself to being sung.

Marianne Abene, MA, MT-BC
Middle Village, NY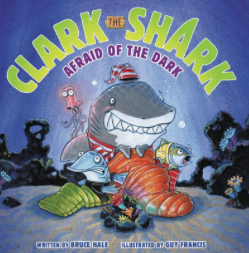 Clark the Shark Afraid of the Dark by Bruce Hale tells the story about the largest and fun-loving fish who demonstrates nighttime fear during his first sleepover. Clark overcomes his fears by making up a meaningful rhyme and putting it to music with his ocean animal friends. The story comes with a catchy song that can be easily sung with children in call/response style and applied when discussing all kinds of fears with them.
Petra Kern, Ph.D., MT-BC, MTA, DMTG
Santa Barbara, CA

I enjoy The Very Happy Hen by Jack Tickle (Author) a great deal. This pop-up book naturally leads to interactions and sequencing, and it holds children's attention.
Angela Snell, MT-BC
Monroe, MI

My favorite children's book is The Very Bouncy Bear by Jack Tickle (Author). The animal identification is paired with beat patterns that fit the story. A great book for use in music therapy sessions.
Laurel Rosen-Weatherford, MT-BC
Ann Arbor, MI

I Love to use Pete the Cat books. They usually have some great sight words mixed into them, the kids seem to like Pete, and I love to make the singing/chant part of the books super silly. There are a lot of Pete books to use and they typically have great messages and morals.
Jaley Montgomery, MT-BC
Cape Girardeau, Missouri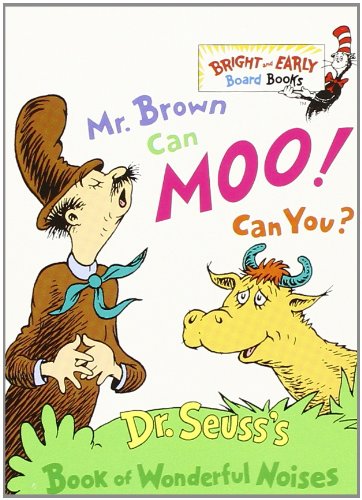 Mr. Brown Can Moo! Can You? by Dr. Seuss is a huge hit with my young clients. The variety of sounds includes animals and weather and porvides a great way to draw the children back into the session if they need to re-engage. I have plans to add a melody to the text, but even without putting it to music, it works perfectly.
Jacqui Davis, MTI
Louisville, KY