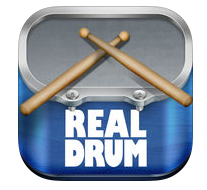 Real Drum is a digital drum app that allows children to create their own drum beats. Children can use this app by itself or while listening to some of their favorite music. This app can be used as a reward for positive behavior or for completing non-preferred tasks. Pairing the Real Drum app with words (e.g., singing, rapping, or changing) can help children memorize academic concepts.
Amber Colliver, MM, MT-BC
Lexington, Kentucky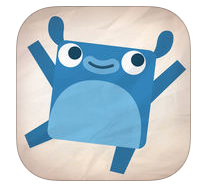 Endless Alphabet is an app designed by the creators of Sesame Street's The Monster at the End of This Book. The app is jam-packed with literacy concepts and skill-building opportunities for children ages five and under. The value of this literacy app is that it not only helps children recognize letters and their corresponding sounds, but it also helps with spelling, enunciation, vocabulary building, and reading comprehension. This app is easy to incorporate into early childhood music therapy sessions due to its simple and intuitive interface, its overall accessibility, and its incorporation of music and music words.
Bonnie Hayhurst, MT-BC
Hudson, Ohio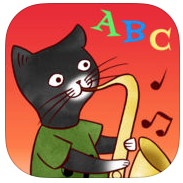 Jazzy ABC by The Melody Book motivates young children of all abilities to learn the letters of the alphabet. Interactive images and sounds of music instruments introduced by a children's voice, encourage learners to engage with the beginning letter of a correpsonding instrument. The advanced level asks children to find the instrument that starts with a specific letter from a selection of five. Children are rewarded with text-based/verbal praise and a big applause when choosing the correct one. A fun feature is the photo option that allows children to be in a picture with the jazzy cats, which can be shared with family members and friends via email, Twitter, and Facebook.
Petra Kern, Ph.D., MT-BC, MTA, DMtG
Santa Barbara, California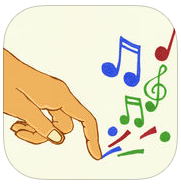 Pitch Painter from Subotnick is an interactive app that pairs paint colors with instrument sounds. Children are able to select instruments/colors from different cultures and finger paint on the provided canvases. Once an image is complete, the child can play back his or her creation and hear the artwork.
Colleen McDonald, SMT
Louisville, Kentucky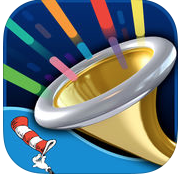 Dr. Seuss Band is an amazing app to address therapeutic goals or to offer a reward. It  allowing children to create their own unique Dr. Seuss instruments. The various options invite for turn-taking, collaboration, and impulse control. Different levels encourage children to engage as they develop.
Mea Ward, MTS
Louisville Kentucky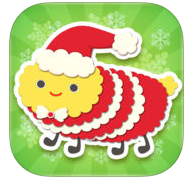 Color Band allows children to color and create works of art on their own while making music. There are many instruments and colors to choose from. Each color is assigned an instrument, and the music plays as the child draws! Children can create pictures and assign different notes to parts of the picture. They can also access the camera in the iPad to use real-time movements to play a song. This app is flexible, customizable, and easy to use!
Kelly Morgan, MTS
Louiville, Kentucky
.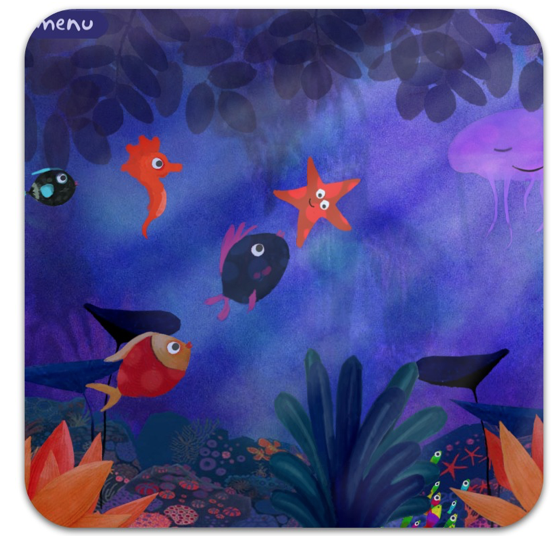 Lullaby Planet comes pre-programmed with relaxing lullabies and nature sounds that can be individualized based on the child's preference or needs, and it boasts six full-screen, error-free, interactive screens with over 100 interactive elements for self-directed play or parallel play with a peer or an adult. Lullaby Planet is easy to use at home before naptime or bedtime and can be used in music therapy sessions for cool-down, break time, peer interaction, social sharing, turn-taking and more, depending on the needs of the client.
Bonnie Hayhurst, MT-BC
Hudson, Ohio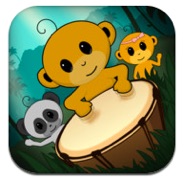 My favorite app for children is Monkey Drum. A cute cartoon monkey sits behind a djembe. Children can play the drum, tap the monkey's mouth or head for funny sounds, or make him spin around. When they stop, the monkey plays back everything the child just did. It's so fun when a child realizes the monkey is imitating them! There are some other fun surprises that show up as you play which are sure to elicit giggles! A paid version is available with all options unlocked, and a free version where additional characters, songs, and instruments are unlocked as you play. I often use it as a reinforcer at the end of a session, while still working on skills like waiting and turn-taking. I've used it with infants up to kindergarteners, and it's a hit with them all!
Dana Bolton, MMT, MT-BC
Murfreesboro, Tennessee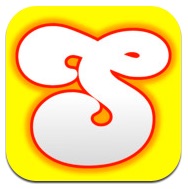 Songify is a free app that lets you record yourself talking into the microphone on your device. Then it "remixes" the spoken word "auto-tune style," along with music. I have been using Songify to work on speech and language goals with my clients. They have never been more motivated to do so since I introduced this app! Not only do we work on specific speech sounds and target words, but this app is also great for addressing reading skills. I have learned over the years that a child loves to hear the sound of his or her own voice, but now I know that even better is the sound of their voice AUTO-TUNED to music. I must admit, it's pretty funny not only to hear, but also to watch a child react to it. But the best part is that they are doing their work and enjoying every minute.
Rachel Rambach, MM, MT-BC
Springfield, Illinois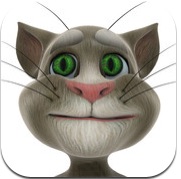 One of my favorite apps for children is Talking Tom Cat. Tom is a hilarious comic cat that repeats and records what children sing or say with a very funny voice. He makes me and everyone else giggle and definitely reinforces vocal expression in young clients. Video recordings of Tom's messages can be uploaded on YouTube and Facebook or sent by email to family members and friends.
Petra Kern, Ph.D., MT-BC, MTA, DMtG
Santa Barbara, California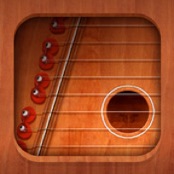 My favorite app to use with children is Air Harp, a melody harp simulator. The app comes with song sheets that you place "behind the strings" just like the real thing. You tap the notes in a "connect-the-dots" fashion to play the song. At $0.99, it's cheaper than the real instrument and never goes out of tune! It's also easier for some children to play who can tap but who can't pluck strings. I use it to develop fine motor coordination.
Kevin Bolton, MT-BC
Murfreesboro, Tennessee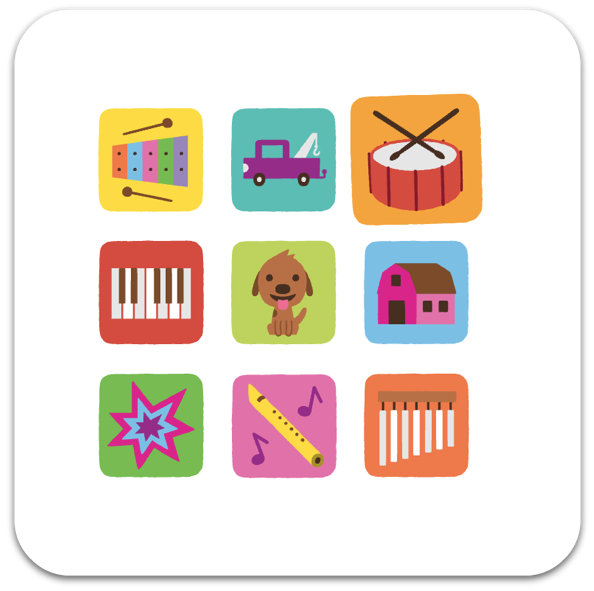 Sago Mini Sound Box is a musical cause and effect app. This error-free app can easily be integrated with very young children for use at home with an adult or older sibling or for use in music therapy for visual and auditory exploration.  Young children can visually and auditorily explore 9 different sound makers on the full screen by tapping, shaking, tilting and swiping with both hands, creating spontaneous music with no wrong notes.  This app can target finger isolation, turn taking, hand-eye coordination, musical exploration and much more.
Bonnie Hayhurst, MT-BC
Hudson, Ohio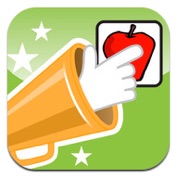 SoundingBoard is my favorite communication app to use with children. First, it's free in comparison to other AAC apps that can cost hundreds of dollars. Second, the interface is simple and perfectly suited for music therapy. Create audio and visual choice boards by taking pictures of items or instruments with your device's camera.  Next, record the audio prompt to coordinate with the picture. TIP: When creating instrument choices, record the sound of the instrument and the name of the instrument for added auditory discrimination and engagement. When you create a board with one to nine choices, SoundingBoard presents the choices vertically on the screen, eliminating the dominant hand bias that some children might present if the choices were presented horizontally.
Bonnie Hayhurst, MT-BC
Hudson, Ohio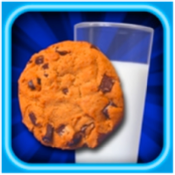 I absolutely adore using Cookie Maker 2 in sessions with my children! In fact, several of them ask for Cookie Maker all the time now. I have used it with children as young as five and as old as twelve, and it is a big hit with all! The basis of the app is much like the title: making cookies. You can choose from several different types of cookies and the ingredient pictures are incredibly realistic. This app is great for sequencing and memory recall, as you have to put in a series of 2-4 ingredients depending on the cookie. I often use it for impulse control purposes as well, as the child has to wait to put the ingredient into the bowl until I sing about that specific ingredient. At the end of the app, the children get to gobble up the cookie as they touch the screen and hear some rather humorous "eating" sounds. There is a free version of this app, but be warned it does have advertisements and only 2 types of cookies. You can also download 2 different paid versions: one entitled More Cookies and the other entitled Master Cookie Maker.
Jessica Pitts, MT-BC
Roswell, Georgia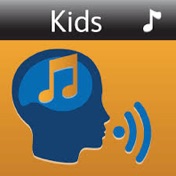 The VAST video-modeling apps from SpeakinMotion, though originally designed for use with aphasia patients, are great for children with Autism Spectrum Disorder (ASD). The apps feature close-up videos of just a mouth saying syllables, words, and phrases, and singing songs. They seem to immediately capture the attention of children with ASD, who often miss out on the visual information from lip reading due to lack of eye contact. One app, also available in Spanish, is specifically geared towards ASD, and features syllables, words, multi-syllabic words, and phrases. Another app includes videos of children performing various oral-motor exercises. There are also two song apps, developed with a music therapist, that feature 22 common children's and folk songs. The apps range in price from $4.99 to $14.99, and are well worth the investment. But watch for sales during April for Autism Awareness Month!
Dana Bolton, MEd, MMT, MT-BC
Murfreesboro, Tennessee
The Boogie Bopper proved to be a highly useful app in my music therapy sessions, as it is engaging and motivating for the younger child, easy for the client (and music therapist!) to understand, and it incorporates several important goals all rolled into one. For example, the child chooses between two modes of play (one is more structured while the other mode is free-play), which helps foster choice-making skills and independence. Then, the child is required to press each colored dot that appears (finger dexterity/isolation, fine motor skills) in order to create and "play" the song (attention-to-task, rhythm skills for speech).  It is colorful, fun, and has a dancing dog – who could ask for more?
Rachel See Smith, MA, MT-BC
Austin, Texas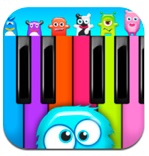 My favorite app for children is Piano of Playfulness. This colorful keyboard can be played using different sounds (grand piano, vibraphone, synthi, electric, and harpsichord) depending on what the child likes. When the keys of the piano are "pressed" an alien jumps up from the keys. Little angel aliens jump up from the black keys. When the child touches the alien itself, it will pop up and make a silly sound. I love using this with the kids to work on isolating their index fingers, color matching, and color identification, in addition to using it as a simple accompaniment tool for easy songs.
Becky Wellman, Ph.D., MT-BC, DT
Chicago, Illinois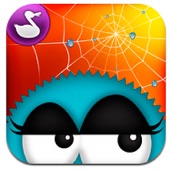 My favorite app for children is Itsy Bitsy Spider by Duck Duck Moose. This app incorporates a familiar song and pictures that, when used together, create a fun app for children of a variety of ages.  The music is continuous, but the words of the song are only sung when the spider is touched. The app gives the user the ability to change instrumentation, male vs. female singers, and also the ability to record his/her own voice.  The app is full of colorful pictures that, when pressed, provide instant visual and/or audio feedback. At only $1.99, this app provides a variety of uses for the therapist, family and child!
Meryl Brown, MM, MT-BC, DT
Bloomington, Illinois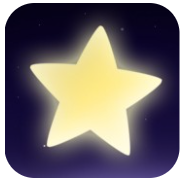 The Little Star HD – Baby's First Music Game app by Peekaboo Studios LLC is great for toddlers. Tapping on a star brings a visual and sound response that gradually builds the song "Twinkle, Twinkle, Little Star." Children can use this app to explore action and reaction while also practicing eye-hand coordination by touching the stars. Additionally, the app allows enough space for multiple children to use and requires minimal adult assistance.
Petra Kern, Ph.D., MT-BC, MTA, DMtG
Santa Barbara, California
Tap and Sing by StoryBots by JibJab Media, Inc. is an interactive music-making tool featuring a choir of little creatures. Each of them sings a specific note and responds visually to notes held too long or when waiting for action. Children can tap on one or more singers to create a melody or chord. Besides learning musical concepts, children can create their own composition or play a familiar programmed tune. The app leads naturally to interactions and turn taking, which can be built into music therapy sessions or practiced at home. Check out the related app featuring a cast of carolers for the forthcoming holiday season.
Petra Kern, Ph.D., MT-BC, MTA, DMtG
Santa Barbara, California