The imagine "Teaching Episodes" offer short training units on topics relevant for music therapists working with young children and their families. Get inspired or refresh your knowledge and clinical skills by viewing these short videos. Should you be interested in contributing to the the "Teaching Episodes" series, please contact the editorial team of imagine.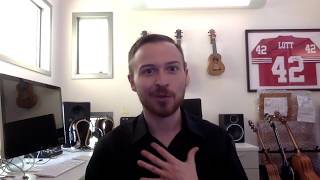 Being a Rock Star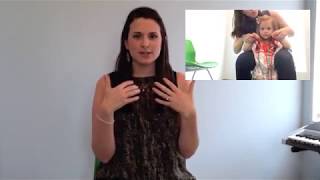 Music for Generalization Skills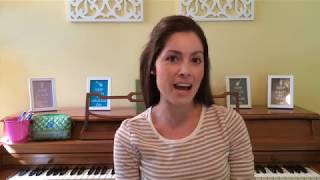 Dads as Support in Music Therapy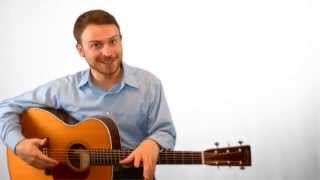 Tweaking Children Songs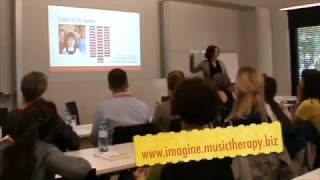 2014 Color of Us Roundtable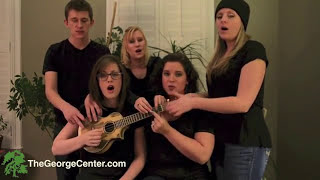 What is Music Therapy?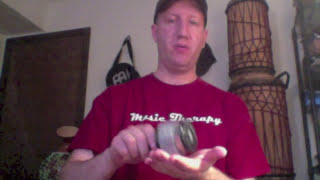 Using Percussion Instruments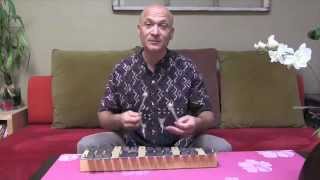 Using Orff Instruments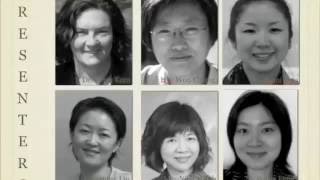 imagine 2011: Color of Us–Asia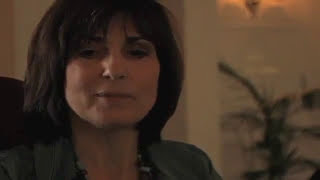 imagine 2013: Three Voices in ECMT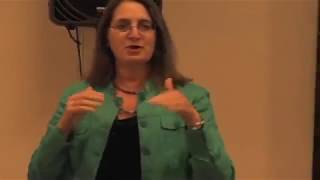 imagine 2013: Here is What Works...
Being a Rock Star

Want to learn how to be a rock star in your childre\'s lives? Matt Logan, MA, MT-BC shares five tips for parents, family members, and professional how to use music for children\'s growth in a fun and interactive way. Learn more about Matt's work at the UCSF Benioff Children\'s Hospital at https://www.ucsfbenioffchildrens.org/services/music_program/ 4 min. 03 sec. video

Music for Generalization Skills

Generalization of skills is essential to function independently in daily life. Jamie George, MM, LPMT, MT-BC and her team at the George Center in Atalanta, Georgia are offering tips and strategies on generalization of common music therapy goals for young children seen in their practices. Find out more about their music therapy services at www.thegeorgecenter.com 8 min. 51 sec. video

Dads as Support in Music Therapy

Dads play an important role in children's learning and development as well. Rachel Rambach, MM, MT-BC shares 16 tips for father how to get involved in music therapy sessions to support their children in the learning process. Find out more about Rachel\'s work at http://listenlearnmusic.com 3 min. 20 sec. video

Tweaking Children Songs

Want to learn how to turn "Twinkle, Twinkle, Little Star" around? Matt Logan, MA, MT-BC demonstrates how to tweak children songs to serve a different clinical purpose. Learn more about Matt's work at MTGuitarCoach.com 6 min. 10 sec. video

2014 Color of Us Roundtable

Learn about children's songs, demographics, cultural values, settings, common approaches and philosophies of early childhood music therapy in Europe.

What is Music Therapy?

By listing to this creative music performance you will learn the nuts and bolds of music therapy. Thank you to the colleagues of the George Center, Inc. for sharing their talents. Learn more about their work at www.thegeorgecenter.com 4 min. 28 sec. video

Using Percussion Instruments

Ever wondered how to make better use of percussion instruments with young children to enhance therapeutic outcomes? Bill Matney, M.A., MT-BC introduces KAPS and gives examples how this concept translates into clinical practice. Find out more about Bill's talents at http://billmatney.com 6 min. 32 sec. video

Using Orff Instruments

Learn about how to play the soprano glockenspiel, alto xylophone, tenor metallophone, and bass xylophone with young children with various needs. Kalani Das, BA, MT-BC demonstrates and shares tips and tricks for clinical practice. Find out more about Kalani\'s work at Kalanimusic.com 14 min. 38 sec. video

imagine 2011: Color of Us–Asia

Learn about children's songs, demographics, cultural values, settings, common approaches and philosophies of early childhood music therapy in Asia. Dr. Petra Kern (USA), Hye Won Chung (Korea), Kumi Sato (Japan), Mininming Lui (China), Fu-Ng Hsieh (Taiwan), and Wang Fen Ng (Singapore) spotlight this topic during the 13. World Congress of Music Therapy in Seoul, Korea. Download: 2011 roundtable slides 9 min. 23 sec. video

imagine 2013: Three Voices in ECMT

Discover that music development does not depend on music learning, but evolves in a sequence and exhibits its own developmental milestones.\" Elizabeth K. Schwartz, LCAT, MT-BC, author of the book Music, Therapy, and Early Childhood: A Developmental Approach brings this content alive during Part II of the SOS Early Childhood 2009 (Sharing our Strategies) session at the national AMTA Conference in San Diego, California. 10 min. 20 sec. video

imagine 2013: Here is What Works...

Discover that music development does not depend on music learning, but evolves in a sequence and exhibits its own developmental milestones.\" Elizabeth K. Schwartz, LCAT, MT-BC, author of the book Music, Therapy, and Early Childhood: A Developmental Approach brings this content alive during Part II of the SOS Early Childhood 2009 (Sharing our Strategies) session at the national AMTA Conference in San Diego, California. 10 min. 20 sec. video