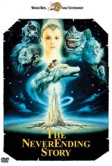 My son and I enjoyed the first film of The Neverending Story, modeled after a story from Michael Ende. We watched it over and over again. This fantasy provides children with opportunities to understand many of the key lessons we hope they learn.  Not least of these is giving, even when it is not convenient. The films and the books are highly engaging with archetypes abounding.
Helen Shoemark Ph.D., RMT
Melbourne, Australia

Pippi Longstocking is one of my all-time favorite children's movies. As a child I loved Pippi for her creativity, bravery,  sense of freedom, and friendship she shared with Tommy and Annika. Did you know that the book by Astrid Lindgren has been translated into 64 languages? I am sure you can find the movie in several languages, too.
Petra Kern, Ph.D., MT-DMtG, MT-BC, MTA

Santa Barbara, California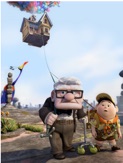 I really enjoyed the film Up. It was an exciting adventure with a really sweet story line, and even had some jokes thrown in just for the adults.
Michelle Fisher BMus (Thrp), RMT
Melbourne, Victoria, Australia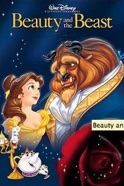 My favorite children's movie has always been Disney's Beauty and the Beast. I enjoy it first and foremost because of the songs (naturally!). I wanted to be Belle growing up, and my entire room was decorated in B&B memorabilia. I still have some of it in my office, because many of my students love the movie as well. It's timeless!
Rachel Rambach, MM, MT-BC
Springfield, Illinois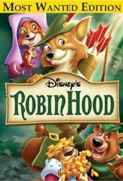 One of my favorite children's movies is Robin Hood, the Disney cartoon version with the fox and the bear. I really like the catchy music and the jokes in the movie.
Kevin Bolton, MT-BC, Murfreesboro, Tennessee

I liked the new Disney movie, Tangled. The color palette is breathtaking. Plus, my husband's cousin is married to the producer, Roy Conli!
Christine A. Barton, MM, MT-BC
Indianapolis, Indiana

Emil of Lönneberga is a wonderful children's movie inspired by the children's book Emil of Lönneberga, written by my absolute favorite children`s book author Astrid Lindgren from Sweden. In the movie I especially love the pictures of the beautiful country side of Sweden and the characters of Emil, as bold as brass, Ida, his little sweet sister and their dad, who is always so furious about Emil, who is playing the funniest tricks on him.
Friderike Haslbeck, MT-DMtG,
Zuerich, Switzerland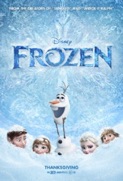 I love Frozen! It's a great movie that empowers girls to not rely on Prince Charming to rescue them, but to recognize that they have that strength within themselves. And the entire soundtrack is great!
Dana Bolton, MEd, MMT, MT-BC
Murfreesboro, Tennessee

Monsters Inc. is my favorite movie for getting over fears and realizing that one can get along and be friends with people who may be different from you.
Anita L. Gadberry, Ph.D., MT-BC

Scranton, Pennsylvania

My favorite children's movie is Cloudy with a Chance of Meatballs. The story line was extremely creative and outside the box.  I also loved one of the movies messages which was that sometimes over indulging in one thing can end poorly.  In this movie they kept wanting the food to get bigger and bigger and in the end they created a food disaster.
Laurel Rosen, M.M., MT-BC
Monroe, Michigan